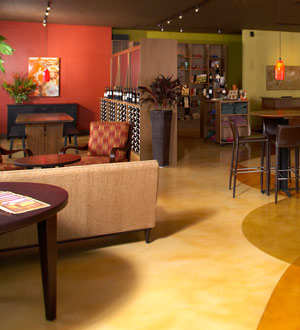 Tasting Mandolin Wines
Mandolin Wines are available for tasting at the new Taste at Oxbow.
Taste at Oxbow wine tasting salon offers a complete downtown Napa experience, featuring the wines of Mandolin and Waterstone, along with gourmet food and boutique retail items.
Created with green components in mind, Taste at Oxbow's spacious lounge features sustainable elements, including energy efficient light fixtures, chemical-free paints and organic retail items.
Visit the Taste at Oxbow website at www.tasteatoxbow.com to learn more.
To order Mandolin wines, please call us at (707) 265-9600 or download our order form and send it to us by fax (707) 265-9605.